Beauty Flower Tea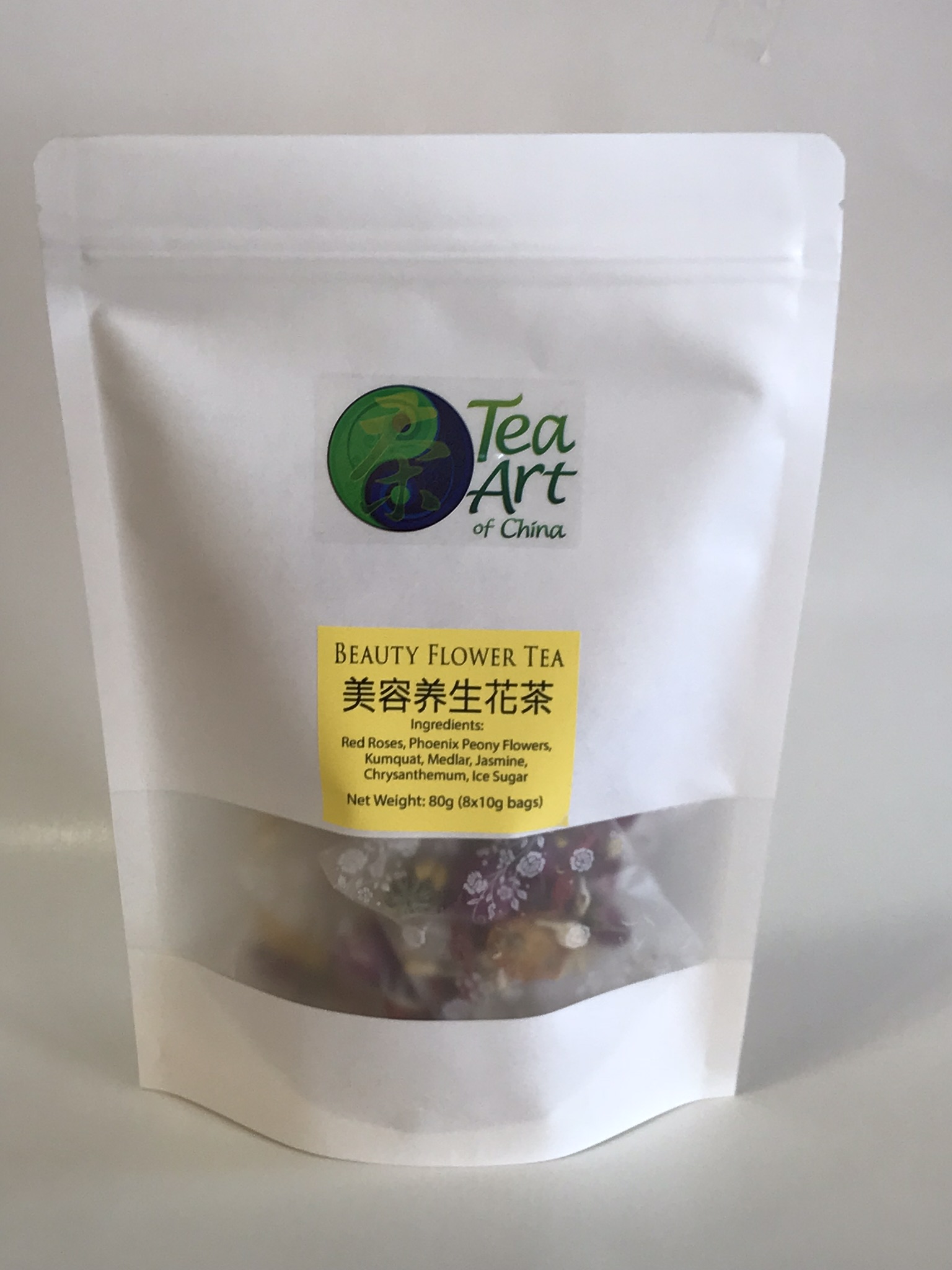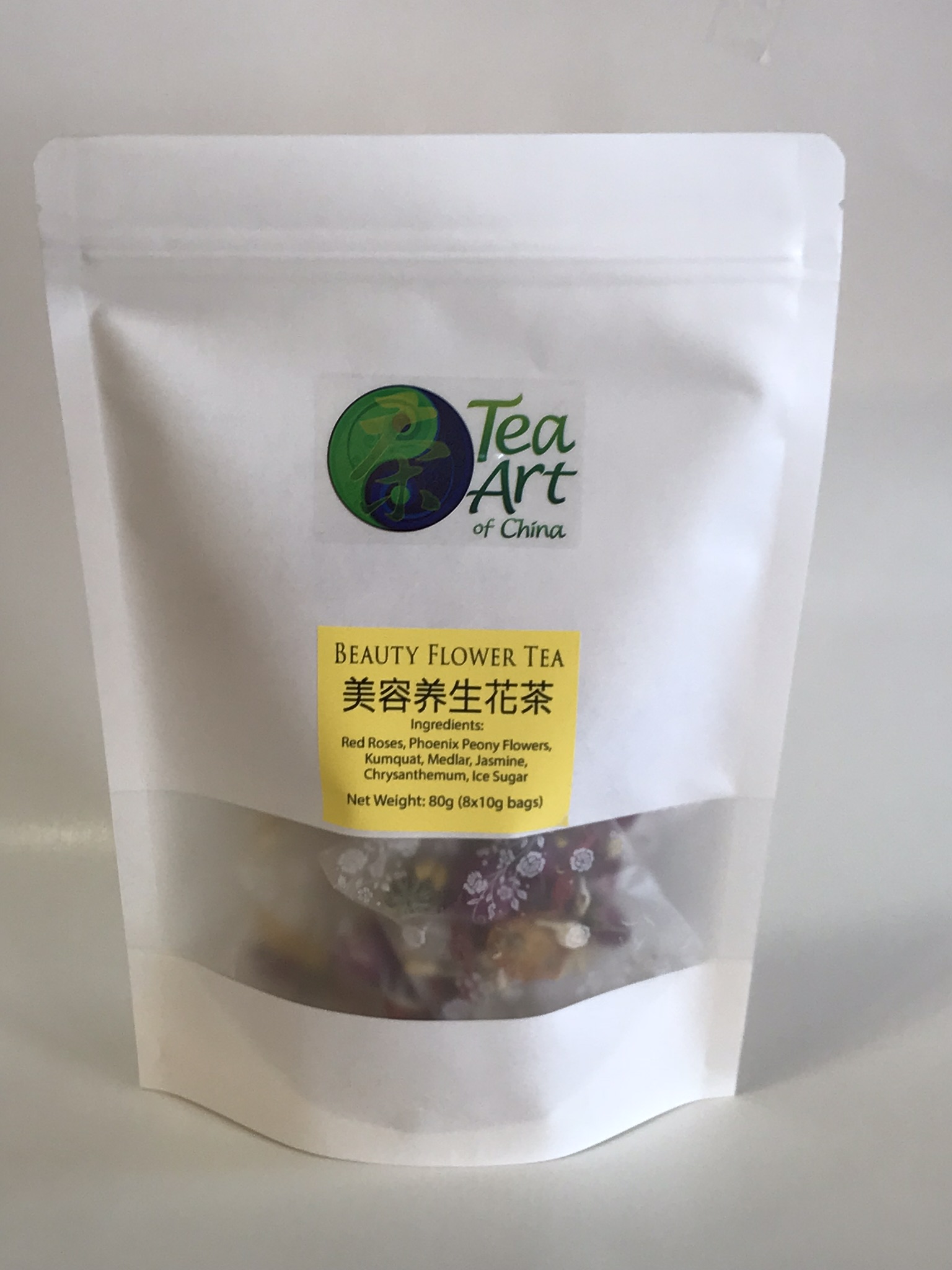 Beauty Flower Tea
Ingredients: red roses, phoenix peony flowers, kumquat, medlar, chrysanthemum, jasmine, sugar
Efficacy: peony is good for skin. Kumquat is conducive to the stomach health. Chinese wolfberry replenishing qi and blood. Chrysanthemum can clean up the liver's garbage. Jasmine good for Qi. One bag combines seven best beautifying and antioxidant tea. It is suitable for beauty and health.
Weight: 70 grams (10g bags x7)
Brew method:
One bag each time, first soaking with boiling water, can continue to make tea until the taste light.