Orchid Fragrance Oolong Tea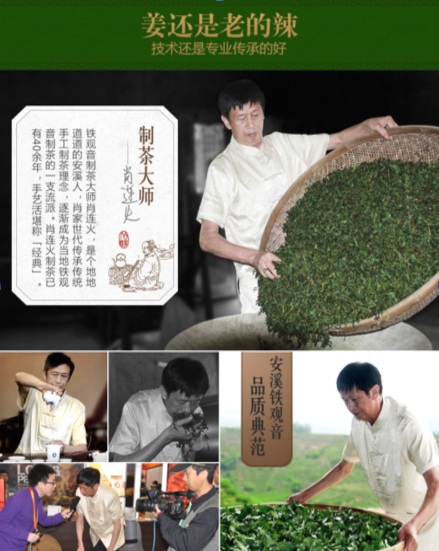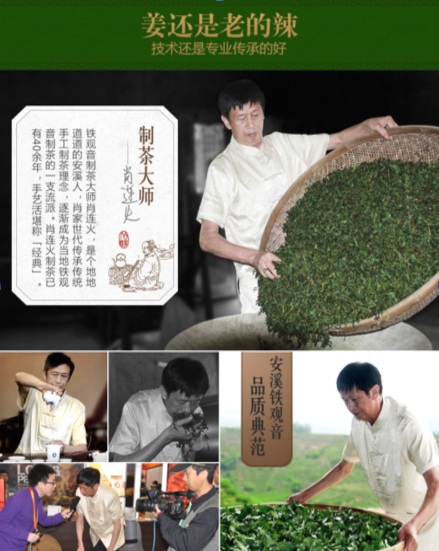 Orchid Fragrance Oolong Tea
Fujian Tieguanyin, Anxi local tea was invented in the period of 1725-1735. Originated from west Ping town of Anxi county. It belongs to Oolong tea.
Anxi is surrounded by mountains, ridges and stretches, wind around the clouds, the annual average temperature of 15 - 18 degrees, frost free period 260 - 324 days, annual rainfall of 1700 to 1900 mm, relative humidity above 78%. Most of acidic red soil, pH 4.5 - 5.6, deep soil, especially suitable for the growth of tea.
The chemical composition and mineral elements in tea has a special function on human health:
It has anti-aging, anti-cancer, anti atherosclerosis, prevention and treatment of diabetes, diet fitness, prevention of dental caries, heat down, reducing cigarette harm and sobering effect.
Water temperature: 212℉ (100℃ ) boiling water.
Tea set: Orchid Fragrance Oolong Tea suitable for purple clay teapot or tureen.
Brewing time: This kind of Orchid Fragrance Oolong tea can brew 7 times. The steps to wake up tea are critical to making dark tea. Before we start making tea, we should wake up dark tea once with boiling water. The first brewing time is 10-15 seconds, after the third time each brew add 5-10 seconds, so that each time the soup concentration is even.
50g / 1.8oz - $13.00