Wuyi Mountain Rock Tea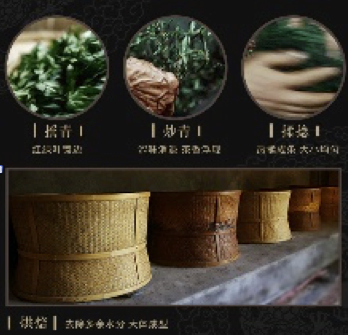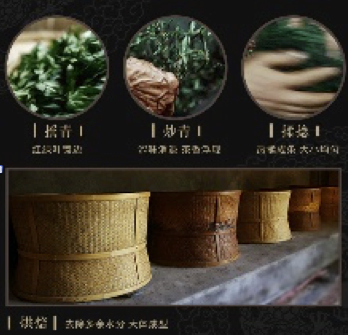 Wuyi Mountain Rock Tea
Wuyi Mountain Rock Tea or Dahongpao, produced in Wuyi Mountain of Fujian province. It belongs to semi fermented Oolong tea. It is a special famous tea in china.
The geology of Wuyi Mount belongs to the Cretaceous Wuyi layer, the lower part is quartz porphyry, and the middle part is conglomerate, red sandstone, shale, tuff and volcanic conglomerate, and the five are layered with each other. Rock garden soil into the soil, the vast majority of volcano conglomerate red sandstone and shale. Suitable soil, create excellent rock tea.
Mild climate, warm in winter and cool in summer, the annual average temperature at 18~18.5 deg.. Here rainfall, annual rainfall of about 2000mm. Peaks between the rock gully, a quiet stream waterfall, mountain perennial mist, the annual average relative humidity is about 80%. Tea in the quiet stream. Most of the rock gully.
Dahongpao Tea has the beneficial ingredients of tea polyphenols, tea polysaccharide, tea amino acid content of three kinds of high. It has anti-cancer, lowering blood pressure, lowering blood pressure, enhance memory, good. In particular the content of tea polyphenols in tea, one of the most important EGCG has anti-cancer function. The tea polysaccharide content is 3.1 times than Black Tea and 1.7 times than Green Tea, can enhance human immunity, reduce blood fat; as the tea unique amino acid theanine content reached 1.1%, can promote blood circulation to the brain, can enhance memory, lower blood pressure.
In addition also has a clear vision, weight loss, anti-aging, refreshing, stomachic, disinfectant diuretic, expectorant treatment asthma, anti radiation, anti-cancer, lowering cholesterol and so on.
Water temperature: 212℉ (100℃ ) boiling water.
Tea set: Orchid Fragrance Oolong Tea suitable for purple clay teapot or tureen.
Brewing time: This kind of Wuyi Mountain Rock Tea can brew 7 times. The steps to wake up tea are critical to making this tea. Before we start making tea, we should wake it up once with boiling water. The first brewing time is 10-15 seconds, after the third time each brew add 5-10 seconds, so that each time the soup concentration is even.
50g / 1.8oz - $16.00